CLICK HERE TO CONSIGN YOUR VEHICLES!
THIS AUCTION WILL CONSIST OF CLASSIC CARS,LATE MODEL CARS,GOLF CARTS, MOTORCYCLES,TOOLS, &AUTOMOBILIA.
WE ALSO DO LIVE SALE AND ONLINE SIMILCAST..VEHICALS WILL HAVE NO SELLER FEE..NO SELLER FEE.CALL OFFICE AT 478-744-0027 FOR MORE INFO.
RICHARD @478-973-0550 FOR MORE SELLER INFORMATION
Atlanta Motorama Collector Car Auction
Atlanta Motor Speedway, Hampton, GA
Live Auction with Online Pre-bidding
and Online Live Simulcast Bidding!
Register to Consign/Bid at:
CLICK HERE TO CONSIGN YOUR VEHICLES!
Or Call: Richard Stafford 470-313-5254
L.W. Benton Auction Company invites all Buyers, Sellers and Spectators to attend the 4th Annual Atlanta Motorama Classic Car Auction Now Powered by BidderOne.com
When: Saturday April 28th, 2018 at 11AM
Location: Atlanta Motor Speedway
Registration: Bidder / Consignor online at: bidderone.com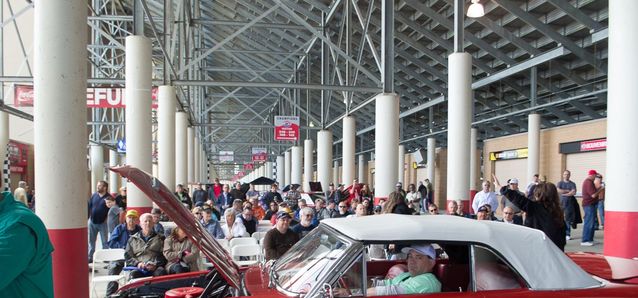 Motorama Event Fee: $12 for one day or $20 for both days
Vehicle Consignment: $200 each (includes bidder # & 2 event passes)
NO SELLER FEE: 0%
BUYERS PREMIUM: 10%
CLICK HERE TO CONSIGN YOUR VEHICLES!

Please Note: All auction vehicles must be removed
from the Atlanta Motor Speedway property
by 4PM on Tuesday April 31st, 2018
Check out the other events going on at the Atlanta Motorama at the link below
Click Here For More Information and Other Events at the Motorama

MORE INFORMATION TO COME!
L.W. Benton Company Inc.
www.bidderone.com
478-744-0027
#3215