Utilize the Mayo Auction Marketplace to maximize the value of your assets while saving you time and trouble.


We believe you shouldn't have to worry about getting fair market value for your property or assets. That's why the Mayo team proudly guides every Seller through a proven process so you can sell your property or assets your way, in your time.
Easy To Sell Plan...
Decide WHAT you need to sell
We sell thousands of items every month ranging from collectibles to real estate to work trucks. If you're not sure how your item will sell, we can help.
Decide WHEN you need to sell
Sell your property or assets according to the timetable that works best for your needs.
Decide HOW you want it sold
Our team will help customize the best approach for selling to get you the best results.
Experience & Results
We've helped over 2,000 people and businesses to get fair market value for their property or assets over the past 17 years.
Honesty & Integrity
We have your best interest in mind at all times… even if that means advising an option we do not provide.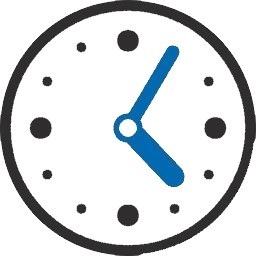 Time & Convenience
Our goal is to make the selling process as worry-free, timely, and positive as possible.
Learn more today - Selling has never been easier
Ad-Campaign-bidmayo
THIS IS AN INTERNET AUCTION ONLY
APPLICABLE SALES TAX WILL APPLY
BUYERS PREMIUM: A 10% buyer's premium will be added to each purchase. If you bid $100.00, you will be charged $110.00 at checkout.
PAYMENT: Accepted forms of payment include Visa, MasterCard, Discover, American Express, local check (under $500) & cash. Vehicle assets must be paid using cash, certified check or wire transfer (Credit Cards are not an acceptable payment method for vehicles). Payment must be made prior to picking any items up.
EXTEND ALL/DYNAMIC CLOSING: The auction will begin closing at TBD. The closing time of all lots will be automatically extended an additional 5 minutes whenever a bid is placed within the last 5 minutes on any lot.
Shipping Is Available! Contact
[email protected]
for more info and to make arrangements.
LOAD OUT: Winning bidders may pick their items up at 16513 Cornerstone Drive; Belton Missouri on TBD. Any items left after the specified load out dates will be considered forfeited unless alternate pickup or shipping arrangements are made. It will be the buyer's responsibility to dismantle & disconnect any and all equipment. Please bring your own tools, labor, packing materials & moving equipment.
WARRANTY & CONDITION OF ITEMS SOLD: All items are sold 'AS IS, WHERE IS, with NO WARRANTY expressed or implied. It is the responsibility of the buyer to determine the condition of the items and bid accordingly. Items part of a court ordered sale are subject to court approval.
CAUTION: For demonstration purposes various equipment may be joined. Do not assume a lot consists of more than one item simply because they are connected or pictured together. Please inspect the lot numbers and read the descriptions.
CATALOG DISCREPANCIES: You are bidding on the described item not the photograph, occasionally the wrong photo may be displayed, always read the item description.
CHOOSE WISELY: We want everyone to get a good deal and most will. However, when you bid on the wrong item or decide an item is not suited for your intended use, our clients are not willing to assume the cost of your mistakes. When in doubt about condition, completeness or suitability for intended use, please bid accordingly.
Server & Software Technical Issues: In the event there are technical difficulties related to the server, software or any other online auction-related technologies, Mayo Auction & Realty reserves the right to extend bidding, continue the bidding, or close the bidding.
NEITHER THE COMPANY PROVIDING THE SOFTWARE NOR MAYO AUCTION & REALTY SHALL BE HELD RESPONSIBLE FOR A MISSED BID OR THE FAILURE OF THE SOFTWARE TO FUNCTION PROPERLY FOR ANY REASON. Email notifications will be sent to registered bidders with updated information as deemed necessary by Mayo Auction & Realty.
The auctioneer reserves the right to add or remove items from the auction; split or combine lots; add minimum bids or reserve prices. The auctioneer reserves the right to cancel, suspend, extend or reschedule an individual item and or auction event or to make changes to the auction closing times or inspection or removal times.